The fifth anniversary of the launch of TRADE A PLAY TUESDAY (#TAPT) has just passed. In its five years of operation, there has never been a Tuesday without participants, and feedback and experience have served to iron out the kinks. Since #TAPT now runs (mostly always) seamlessly each week, it's a good time to honor the repeated requests for something more, i.e. an opportunity to get feedback for full-length plays. Currently, there is nothing like this that exists solely for playreading. And so here is Playwrights Offering Free Feedback (#POFF), the name voted by the Official Playwrights of Facebook.
This proposed system should address issues that could arise in a full-length trade program. I may have missed some, but, as with #TAPT, putting the program into practice will highlight issues to consider or reconsider; adjustments will be ongoing based on implementation experience and suggestions. For now, this is how it will work, starting immediately.
1) THE CODE: The golden rule. We work on an honor system because playwrights are a community. Neither I, nor anybody else, will make money from this venture; trust and mutual respect are our only commodities. Enter with the attitude of giving as much as you take, and it will work.
2) EARNING CREDIT: You can read a play any time you want to; just send an email to donna@donnahoke.com and ask for one! Earn one credit for reading and responding to a full-length play (if you feel the play was overly long or cumbersome and worthy of two credits, let me know and I'll take a look). If you've got nothing to be read at the moment, you may bank credits for future use. You may also gift your credits to another playwright; just send me an email with the request. I keep a master list of participating playwrights and credit totals. SECURITY NOTE: If I don't know your name, I will do a search to make sure you are who you say you are, and I will not send you a play if I can find zero online evidence that you are indeed a playwright. It's nothing personal; it's for the security of the person whose play you'll be reading. Also, I will keep a permanent list of who has read what.
IMPORTANT CHANGE AS OF 6/27/17: In running this for six months now, I have seen that there are more people who like to read than who like to submit plays to be read. So, going forward, if you've amassed enough credit to have a play read, you will not be given another play to read until you submit one to be read unless I have such an inventory of plays to be read that I need readers. I didn't anticipate this problem, but this change will facilitate a smoother back-and-forth from hereon. I may also just choose to let several readers read the same play, which is a bonus for submitters.
3) SUBMITTING A PLAY FOR FEEDBACK: Do not submit a play until you have credit to have it read. Please refrain from sending anything over 150 pages. This presumes standard, not readers', formatting; if in doubt, consult the Dramatists Guild modern play format.
To submit a play to #POFF:
—Send a PDF of the play to donna@donnahoke.com.
–Do not include any identifying information on your title page.
—Pages must be numbered.
–The subject line should read #POFF/NAME/TITLE, e.g. #POFF/DONNAHOKE/THECOUPLENEXTDOOR
–Must be sent in PDF (word retains your name).
—Submit only full-length plays; if you want feedback for ten-minute plays or single scenes of ten pages or fewer, please refer to the TRADE A PLAY TUESDAY guidelines.
—If you have specific questions or concerns you'd like addressed in the feedback, please include these with your submission.
If it's not labeled this way, I'll ask you to resend; it's imperative that I keep all plays in one folder, properly labeled. This email folder will also serve as the play queue. When somebody requests a play, they will get the next play in the queue. Unlike TRADE A PLAY TUESDAY, this will not be a direct one-to-one trade.
If you choose to send the same play a second time, you must resubmit it following the guidelines above; please don't just send a note saying "submit it again." Having a new file ensures that all plays in the queue will be sent out in the order they were received. If there are no plays in the queue when someone requests one, a lucky playwright will get a second read at no charge.
SECURITY NOTE: Please know that before I send any play to any reader, I will do a search for evidence this person is indeed a playwright; I will not send a play to anyone who has no online evidence of being a playwright, and I will always know who has read your play.
4) REQUESTING A PLAY TO READ: Once you request a play, you have 48 hours from the time you receive it to read and respond to it. This short timeline is so requesters don't request a play unless they have planned time to read it. Experience has shown that the more time allowed to read, the more optimistic the reader about the ability to fulfill the commitment, and the less chance the commitment is actually fulfilled. This will also keep the feedback loop moving more quickly, and lessen wait times.
***Each participating playwright will be given one 48-hour extension; to use it, send me a request by email before your first 48 hours is up. For every play you read within the required deadline, you will earn a 24-hour extension; up to three of these may be combined for future reads, i.e. if you have three 24-hour extensions, you can combine them to ask for a 72-hour extension. If you miss your deadline, you will be unable to participate in #POFF until you've read your assigned play for no credit.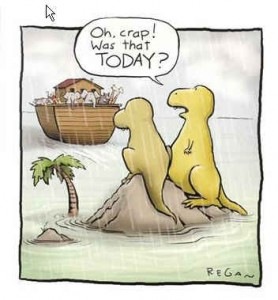 5) THE FEEDBACK: Here's where it gets tricky. A minimum of one page of quality feedback per 60 pages is required to earn the credit; this means a 90-page play should be getting a page and a half of feedback. By all means, if you are moved to give more, do so, but this is the minimum. Feedback should be honest and well-intentioned, and not something dashed off in order to earn a credit. Think about what you want from others, and conscientiously provide that yourself. Also, please put your feedback in the body of your email; this makes my life SO much easier.
***I will eyeball (not read in its entirety) the feedback before sending it along; if it seems lacking, I will ask for revision; this will make you hate me so please don't make me do it. Poor/lazy feedback has probably been the only real ongoing problem with #TAPT, and it's only been when I got repeated complaints that I intervened—and that's been rare. But #TAPT is a much smaller time commitment, so if a playwright wants to resubmit, not much time/effort is lost. My biggest fear with #POFF is that somebody will feel they've wasted credit and not gotten solid feedback. This is the only way I feel I can minimize that risk, but please also understand that not all are created equal when it comes to providing feedback: this is true even when you pay for it.
All feedback should be in service to the play the playwright has written, i.e. constructive criticism. We are not here to trash talk each other, but to support each other and learn from each other. By all means, if you like something, say so, and if something doesn't work, explain why or ask questions that might lead the playwright to a better solution.
Responders need not follow a template, as it tends to prompt responders to find a few words to say about each topic, e.g. character or theme, and not delve as deeply as they would if not guided. Playwrights should explore their own reactions to the play in feedback, not follow somebody else's idea of what feedback is.
7) CONFIDENTIALITY. Feedback will initially be sent blind, to me at donna@donnahoke.com. Once feedback is completed, approved, and submitted to the playwright, the playwright may request to be introduced to his/her reader. If the reader agrees, I will supply emails to each. This, I hope, will help foster community among the participating playwrights, but also protect both responder and respondee from embarrassment or recriminations.
That's it! If you have questions, concerns, or suggestions, please post them in the comments below, or email me at donna@donnahoke.com, and I'm happy to hear them. I have no idea how this will work, but the success of TAPT has convinced me it's worth trying. Unlike TAPT, this doesn't operate on a particular day, so more than ever, I'll need your help spreading the word; the more playwrights we have involved, the better! Let's give it a whirl!
For opportunities to submit your play, visit Play Submissions Helper.
Please follow me on Twitter @donnahoke or like me on Facebook at Donna Hoke, Playwright.
Playwrights, remember to explore the Real Inspiration For Playwrights Project, a 52-post series of wonderful advice from Literary Managers and Artistic Directors on getting your plays produced. Click RIPP at the upper right.
To read #PLONY (Playwrights Living Outside New York) interviews, click here or #PLONY in the category listing at upper right.
To read the #365gratefulplaywright series, click here or the category listing at upper right.