Last week, I marveled at how different every #PLONY's journey has been; make that triple for Topher Payne. You know how when an actor finally breaks through and everybody asks "Where has he been?" and the answer is toiling away, learning his craft, waiting for the moment when his hard work is noticed? That's Topher. His national turning point came very recently, which made talking to him both exciting and inspiring.
His story is proof of two quotes I've always heard about playwriting: "Make a splash in your hometown, and eventually people will notice," and, from Stephen McKinley Henderson, "It only takes one to hit and everybody wants the back catalog." If you have any doubt that tenacity and talent can pay off, read Topher's purebred #PLONY story:
What is a #PLONY? Find out here, and also read an explanation as to why I'm writing a series of #PLONY Profiles.
What's your geographical history?
I was born and raised in Mississippi, and came to Atlanta when I was 19. I've been here ever since.
That was easy! So many great playwrights have come out of Atlanta.
And that's the thing: come out of, rather than stay in.
Which is why you're a perfect #PLONY subject. What was your road to becoming a playwright?
Storytelling is the way my family makes sense of our world, how we share history. I grew up Methodist, and everything was based in parable; so much of my learning how the world works was through storytelling, and, pretty early on, I started doing that myself. Once I figured out a couple things, the next impulse was wanting to share that with people.
Why plays?
Because of the audience. I haven't seen The Wiz Live yet, but the reviews I've read indicate it was very good, but the absence of the audience is particularly felt; it's an incomplete theatrical experience. I say it a lot, but breathing the same air as your storyteller fundamentally changes your experience.
That's a good one.
I probably came up with at some point to explain why I don't write movies. We need to put some art on this.
Did you go to school in Atlanta for playwriting?
No, I picked my education off the street. I went as far as tenth grade in formal education, and then everything after that was based on what I found interesting. At no point did I ever give my parents hope that I was going to have a marketable skill.
How did you learn to write plays?
By writing a lot of bad plays and working to make them better. I started backstage, in the scene shop, and working light crew a lot. I observed a lot of great work in performance, or, in some cases, lousy work in performance. The great thing about being crew for a show with 98 performances is being able to observe the work night after night and really ask yourself those questions about what is working or not. I moved into performance a little, but when I came to Atlanta, it was as a scenic designer and puppeteer. I started writing my first play right before I moved here, while I was still living in Mississippi.
Let me back up a little; what got you involved with theater in the first place?
Church. My town was 5,000 people, but we had a children's theater program through the Methodist church and would perform at Sunday service, and there was this amazing outdoor Easter pageant that they did every year, where at the end Jesus ascends to heaven in a cherry picker and strobe lights are going, and this was theatrical magic! That's the whole thing—it's one thing for people to hear the stories that are the foundation of their belief system; it's another for them to see it. And the impact that same story had on the audience year after year, usually with the same cast—I worked my way up from child in the crowd to one of the disciples—was so powerful that I just extracted that lesson early on. And then when I was 12, my aunt was going to DC and she knew how much I loved community theater and the church plays and she wanted me to see a real show, so she took me to Kennedy Center to see GUYS AND DOLLS with Nathan Lane and Lorna Luft, and I was just done after that. This is what I'm doing the rest of my life.
I love those transformational theater stories!
I love that it's never a production of A DOLL'S HOUSE that got somebody. It's always, "And then I saw STARLIGHT EXPRESS!"
What was your first play about?
My mother is the youngest of four sisters, and they take an annual beach vacation without husbands and children and that's sacrosanct time for them; nothing interferes with the sister trip. I was intrigued by what the conversations are like when we're not around, so I wrote a play called BEACHED WAILS about four sisters taking an annual beach vacation. That was that first produced in 2002.
That seems like a stretch for an 18-year-old.
The journey of that play was me self-translating language that I picked up via eavesdropping and making it be motivated by character. I was working very much from the outside in, because I knew how they talked; I'd listened to them all my life. I used to put a tape recorder under the dining room table when I was a child, and I acted out plays with my stuffed animals, so I learned the language before I learned the impulse behind it. In each subsequent draft, that's what I was refining, not what they're saying but why they said it, which is really the important reason to write anything.
How long did it take before it was produced?
I started writing it in 1998, and had a couple of public readings of it, and it went up in February 2002 at Atlanta Classical Theatre.
BEACHED WAILS at Atlanta Classical Theatre, 2002
So now we've come full circle. How did you end up in Atlanta?
I was definitely looking for a way out of Mississippi. After I ended my formal education, I did an internship at New Stage Theatre in Jackson, which is the only professional theater in Mississippi; if this is what I was going to do, that's where I needed to be. I stayed two years building a resume, and then got a job as a performer-technician with Kaiser Permanente [health plan] Educational Theater Program; it was a huge tax write-off for them and we took a traveling show for ten months to public elementary schools in Atlanta and taught kids to brush their teeth and buckle their seatbelts.
How did you end up staying?
I fell in love with some boy. By the time I fell out of love with the boy, I'd fallen in love with Atlanta, and then just put down roots.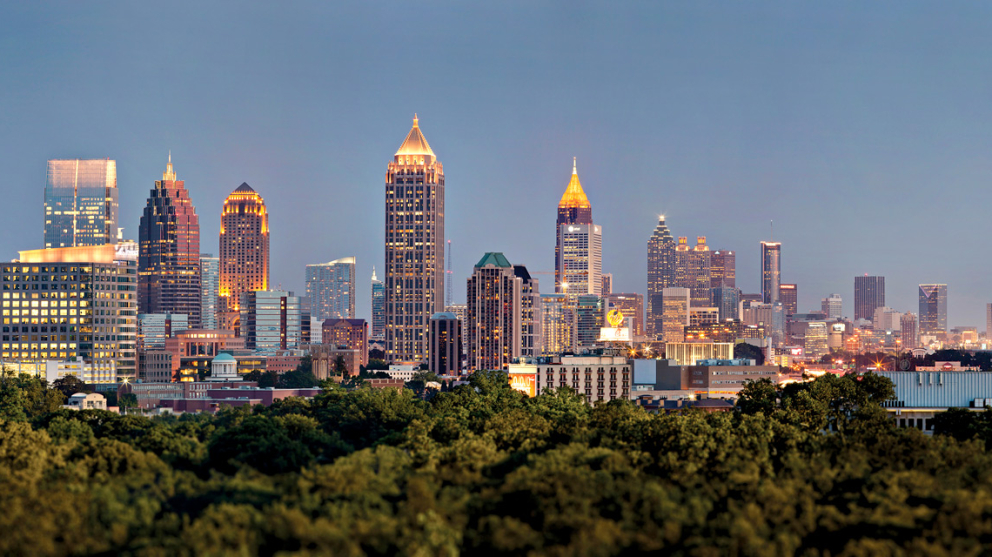 What kind of theater work were you doing?
I picked up several scenic artist gigs, and did some acting. For many years as a performer, if what I made off the show ended up covering the gas money, it was a win.
During all this time, are you still writing plays?
Constantly. Some that I can't read now without total embarrassment. You know how it is: your early work, it's like reading your teenage diary. It reveals so much about where your head was at that time. BEACHED WAILS is the perfect example of that because I went back and did really solid revisions on that in 2006/7, because it still gets picked up and produced every once in a while, and thought, "I really need to address this," but eventually you just gotta let something be your first play. The more you try to refine it, the most you lose communication with the voice you had at the time. But the extended passages in that were just uninterrupted monologues with other people sitting around letting people talk.
How did it get produced?
Truth resonates. Authenticity resonates. And, frankly, Southern women have a tendency to monologue and sit at a table and talk while their coffee gets cold. Nineteen-year-old Topher had a better sense of the reality of how women have conversations, and based the play off that knowledge and authenticity much more than the knowledge of stagecraft.
How did that first production go?
It was magic. I can still remember. My family, everybody came, I come from a deliriously extended family that is shockingly supportive, and everybody came to opening night and so the experience of I came to Atlanta, I've got a legit show going up at a legit theater, and Mama and Daddy get to be present for that. It was amazing.
And the review?
It was reviewed very kindly. Curt Holman's reviews, over time, went "Topher shows a lot of promise." "Topher shows a lot of progress," and, finally, "Topher told a fucking good story." A good theater critic can serve as a herald of voices deserving of attention even if voices are in early stages of development and Curt really did that. Other critics would charitably be described as counterpart.
So from that first production, how did you career grow?
There was a time when Atlanta theaters by and large were not producing world premieres. They were seen as financial risks, and it was believed audiences were not amenable to untested material. I realized as a developing playwright that above and beyond the responsibility of crafting good work was the responsibility of helping Atlanta audiences see new works in a different light. That meant taking up that mantle with my peers, approaching artistic directors and having those conversations. Where things started turning around was when I started convincing small professional theaters to commission new work. I kept knocking on doors and saying, "I know programming a season is a challenge. This is your chance to order something that is tailored to your audience. Let's work together and craft a work with your audience in mind." That was a huge turning point.
Who was the first theater to take you up on it?
Georgia Ensemble Theatre; I did a show for them called TOKENS OF AFFECTION, a tribute to the sixties romantic comedy.  The show was extraordinarily well received so we started making plans to do another one, a murder mystery, and then the next was a riskier piece for them because I had five characters and one is a gay man, and at that time, in Roswell, Georgia, their audience had rarely seen a play with a gay man, and never received it well. That's what I mean about catering something specific to an audience. We can be as liberal and metropolitan as we want to be and "my god, catch up people!", or you can find way step by step introduced people to concepts in a safe environment.
World premiere of TOKENS OF AFFECTION, Georgia Ensemble Theatre, 2011
So those early commissions weren't perhaps what you wanted to be writing exactly, but did you see them as a means to an end?
Every time a show made money, I was able to go to the table for the next negotiation with that theater or with another company and prove my worth. "Here's what I got paid for the last one, and here's what I'd like to get paid for this one." I had no agency representation, it was all on my own, operating on pure moxie. What was also great is that my other colleagues in town were operating on a similar mission. As we did it, we raised the standard fee for a commissioned work in Atlanta; in 2007, it was in one place and, now, in 2015, it's in another.
You changed the landscape of Atlanta theater; that's awesome!
It's an exciting time to be here for that reason. The stories are getting better, and play development is getting stronger, and it's all coming out of a small collective of people who feel passionately about making it happen here, and that Atlanta deserves to have a more significant voice on the national scene than it currently does.
How many theaters in Atlanta have you been produced in?
Maybe ten, with multiple productions at several. Georgia Ensemble has done three, Process like six, Springer Opera House has done three. Once they were established, we continued creating together. I had one season where I had three world premieres in a single season. I will not do that again.
And everything was a commission?
Mostly. With Georgia Ensemble, I would make a basic pitch of "this is the story I want to tell; do you want it?" And then there would be no further conversation beyond normal play development. With Springer, it's much more collaborative and those are fun. I'm doing my first YA show right now for Georgia Ensemble, and that's one where guidance is essential for me, sometimes collaboration inherent in the commission is instructive. For most, there's a tremendous amount of freedom afforded and what they're buying is the story I want to tell. Since 2011, every play I've written has had an Atlanta producer attached before I finished the first draft.
Ever had a finished commission refused?
No. But now I have that fear, thank you.
Did you ever submit the plays to other theaters?
My career predates internet submission and thank god for just being able to send a PDF now, but I did spend a lot of years at Kinko's. Nothing ever came from any of those.
Did you ever think about going to New York?
Once. Once I did. And I'm so glad I didn't, because it was really early on, and I was not good at my job, and now I think, "Man, that would've been bad." I was in my mid-twenties, and thinking what's next? Go to New York, because that's what Steve [Yockey] did, and that's what Gabriel [Jason Dean] did, and that's what Lauren [Gunderson] did. But I'm Atlanta. This is what was making my voice as a writer work, and I didn't want to mess with that.
So for something like sixteen years, you're plugging away in Atlanta. Were there ever productions elsewhere?
Sometimes it felt like amazing work was happening in a vacuum. Around 2012, with SWELL PARTY, I felt in a lot of ways that was me operating at the peak of my abilities. It got great buzz and did very well for the theater, did everything you want a production to do, and nothing happened. No second productions for a good long while. My work was staying in the Southeast, but I was not making a lot of money on second productions. Maybe once in a while, I'd get a check and say "Oh, good, I can get those new tires."
So SWELL PARTY was the moment I decided I was going to double down on Atlanta, because I was wondering if there wasn't something the universe trying to communicate to me about where my stories resonated and what I should be focusing on. What I could see was my plays do really well in Atlanta, but are not getting much traction outside Atlanta, and Atlanta needs people to propel it forward and solidify our community and what we're doing here so that when people notice, we're ready to be noticed. I made my peace with that and the moment I decided that I'm happy with my career if all I ever do is produce plays in Atlanta, people started paying attention.
SWELL PARTY at Georgia Ensemble Theatre, 2013
And now we come to the moment everybody wants to hear about. After 16 years of being an "Atlanta playwright," what made people start paying attention?
The life-changing moment was getting PERFECT ARRANGEMENT picked up by the Source Festival in DC in summer 2013. We'd had an Atlanta workshop production of it in 2008, and I set the play down, because I knew the story I wanted to tell, but didn't think I was the right writer to tell it yet. So I lived my life, and then got a little older, wiser, and smarter, and came back to work on it, and Source picked it up.
How did they find out about it?
Gabriel Jason Dean, who is an Atlanta-raised writer now living in New York, was one of their playwrights in 2012 and he recommended me. The following year, I recommended Steve Yockey, and this year, I recommended Johnny Drago, my favorite playwright.
So Source was the source? How did it happen?
PERFECT ARRANGEMENT is about a closeted gay couple and a closeted lesbian couple in the 1950s, and they marry each other's respective lovers as cover. As the production was running, the Supreme Court, just around the corner, struck down DOMA, and suddenly our play was deliciously topical, and it was the first time that Source had to extend the run of a show due popular demand. It was selling out every night and, after the festival closed, it ran another seven performances. That gave us extended media coverage and good chatter that you can't buy. The American Theater Critics Association gave it their Osborn New Play Award, and that was presented at Humana. Suddenly, there were new sets of eyes on me, and the play, and that started the ball rolling. We picked up productions in Louisville, and Alaska, which was the most amazing experience I've ever had in a theater.
PERFECT ARRANGEMENT at DC's Source Festival, 2013
Why?
Theater tends to draw a very specific type of audience; we're preaching to the choir a little bit, the pageant for Methodists. In Anchorage, there is not a significant gay community and, at that show, we were really and truly introducing our audience to lives that they had not previously considered. It was the most encouraging experience I've ever had in a talkback because everywhere I turned there was someone actively making a discovery in front of my face. "So if this is true, then it means this," and I'm watching people reconsider their stance on human rights in front of me.
At that time, Anchorage was in the midst of a highly contested mayoral election and one of the candidates was running effectively on a platform of gay people are destroying Alaska and to have this play which, through comedy—because if you can get people to laugh you get them to listen because they're hoping to laugh again—make a much more reasoned argument than this woman was making… I was like, "Oh right, this is why we do it." It was amazing. A-mazing. I never thought one of my damned plays would take me to Alaska.
How was the show even chosen for that market?
There were three amazing queer artists in Anchorage who wanted to reboot a queer artists' collective called Out North that had been popular in the eighties and nineties, but had died off, and this was the show they selected for their relaunch.
And so now you've exploded! Is that how you got your agent?
Agents started calling after ANGRY FAGS at Steppenwolf. Talk about mixing bitter with sweet.  I'd been producing in Atlanta to great audience response and really solid critical response since 2002 and then I get a production in Chicago and suddenly people notice. And I know that everything is an evolutionary process, and every step was necessary for the next to be possible, but at the same time, like goddamnit, there were several other plays that I would love for you to have taken note of at the time.
ANGRY FAGS co-production between Steppenwolf and Pride Films and Plays, 2015
They will now. Like Stephen McKinley Henderson says, "You just need one hit and they all want the back catalog."
Yeah, that's the place I'm in now, and it's a curious position to be in. And thank God the back catalog is there; that's been the triumph of this experience. 2016 is really shaping up to be the year my agent at Gersh and I start dealing with the back catalog, what we're pitching as ready for publication, what I'm saying is in need of further development, what other people are saying is in need of further development.
I've been revisiting my work with a critical eye and asking "where does this play stand now?" so I have to answer those questions, like with BEACHED WAILS, where I say "this play needs to exist where it is because of authenticity, but does that make it marketable?" If I did another revision, would we have a better chance of publication and productions beyond community theaters?
Backing up, how did Steppenwolf happen?
They do this amazing series every year—the Garage Repertory Series, where they partner with three small Chicago theater companies to produce three shows running in repertory—and because I'm not familiar with Chicago theater, I didn't know it existed. They give the shows a six-week run so there's time to build an audience, and you have access to the Steppenwolf marketing and dramaturgy departments to make the plays better. There's nothing remotely like that in Atlanta, so good on Steppenwolf.
Pride Films and Plays was looking at PERFECT ARRANGEMENT, but that's a unit set with seen actors and can be done on the cheap. At the same time, I had ANGRY FAGS go up at 7 Stages in Atlanta; it's a story about gay rights and terrorism, and it's the most polarizing thing I've ever written. The best and worst reviews of my life are for that show; Out magazine covered it, and PFP asked to see the script, and that's the one they ended up pitching, because they production demands are far more extensive and they needed a partner to make it happen. Much to my benefit, Steppenwolf said yes.
ANGRY FAGS at 7 Stages, Atlanta, 2013
Missing link; how did Out find out about the Atlanta production so that PFP could read about it?
Tray Butler, who was the critic who covered it, ten or 12 years ago was the editor of a local bar mag where I wrote a column, so I was on his radar, and he found out the play was happening via Facebook. Never underestimate the power of Facebook.
A crazy evolution. Your head must be spinning.
All I have to do is sit with it for a second and I can see the one or two or twelve people who were the missing pieces that, once they fell into place, everything kept moving. It's all fueled by the grace and kindness of other people, believing your work and the value of the stories you're telling. The first thing is developing your own sense of a right to write, and then once you get past that stupid hurdle, it just becomes a matter of who notices and who's willing to take up that mantle.
How many plays do you have?
If someone said, "Send me every script you have you are willing to let me read," I have nine.
I expected more. Your website has 12, not counting PERFECT ARRANGEMENT.
I have 17 in the catalog. I have nine at the ready that I would email out right now. And I have some other stuff that my response would be "what's your play development process like?" It's 17 plays in 16 years.
Not all big hits.
No… I guess not. There are early works where I just wasn't good enough at my job yet to know the impulse behind the story was correct, and I just want another crack at it. Or it's a story that may have been well told, but I know it's not done.
The early plays were me trying to refine my own voice and trying to figure out if I'm going to be contributing to this larger conversation with audiences, what does it sound like when I do that? Maybe that was quite by accident my own educational process; those are the terrible plays you write in undergrad.
Are those early ones also the ones that haven't endured?
Yeah. Yeah. But they were so necessary at the time.
Is PERFECT ARRANGEMENT the first play you've had multiple productions of?
BEACHED WAILS, thanks to all those community theaters, has the most. Pure word of mouth is keeping it alive, and I think it's at 11 over 16 years with no publisher and no agent; that was a coup.
Are you making a living from playwriting, or do you have a "day job"?
I design advertisements for night clubs and strip clubs, and my goal for the past couple of years was I would like to not do that. But I'm very good at Photoshopping strippers; I spent a lot of years doing it, put in a lot of time, and if you need naked people retouched, I'm a real good person to call. And, as far as day jobs go, I'm not a waiter and so I'm grateful that my primary source of income is still kind of based in a skill that I taught myself, so I have that satisfaction, but I do look forward to the day I don't have to do that. And thanks to Steppenwolf and Primary Stages, this is the first year that I did okay. I mean, if you look at the amount of money I made, my cousin who works at a fast food restaurant is making the same, so it still is, quite literally, don't quit your day job yet.
What is your writing schedule like?
I love writing in the morning. I keep a notepad right by the bed, because something I'm struggling with always occurs to me in that space between wake and sleep. I wasn't happy with the ending of LET NOTHING YOU DISMAY [his current show] and going into tech, I still didn't think I had the right ending until the night I sat bolt upright in bed at one a.m. and wrote it down so I wouldn't forget.
I have a tendency to let a play percolate for a really extended period of time before I start putting anything on paper. I'll just let it roll around for months sorting out and seeing what voices won't go away. Once I sit down to write, the first scene always happens really, really fast, and then there's this period where I languish. Is the scene that happened really fast the beginning, middle, or end? I describe my process as quilting, where I make the individual squares and then allow the pieces to tell me how they're supposed to be connected.
So you're not an everyday writer?
Not really. Lord knows I'm an everyday thinker. One of beautiful specifics about being Atlanta writer is spending two hours a day in Atlanta traffic; that's very useful time for me. I have a portable recorder, so while I'm sitting not moving, I'll start speaking in a character's voice. Later, I'll listen back in front of the computer and it'll start finding its way. It's all about voices.
How do you think #PLONY differ from NYC playwrights?
I'm sitting on my front porch with my dog looking out at my yard and I have a fridge full of food, see where I'm going with this? There's a creature comfort aspect that simply cannot be overstated. I have a day job that's project based so if I can do design stuff at 2 a.m., that's when I do it. It gives me a lot more time to do the work itself.
And then beyond that I have a posse, all of my friends are currently creating a tight knit community of artists who support each other's efforts. I have the city of Atlanta. When I came back from [the] New York [production of PERFECT ARRANGEMENT at Primary Stages], the Atlanta Journal Constitution ran a story about it on the cover of the Arts & Leisure section that was basically "Topher's Home." Any victory I have professionally, these people have invested a lot of time and money into making happen, so it's a shared victory. It's such a celebration of what we're doing together.
This community takes ownership of their playwrights. I simply would not experience that if I were a New York writer. When PERFECT ARRANGEMENT made it off-Broadway, I had someone in the audience from Atlanta every single night. Everybody took a New York trip and people I never would have imagined had any kind of investment in my career or in the success of the play felt they owned a piece of it. We made it. PERFECT ARRANGEMENT made it off Broadway without ever having an Equity production.
What playwriting decision have you made that you feel was most instrumental?
Definitely approaching theaters and saying "What is it that you need? I see that you produced STEEL MAGNOLIAS this season. What is it that about that show that you're looking to forge a connection with your audience? Basically explain to me why another production of this show is the best course of action for your theater." Learning the decisions that go into programming as small businessman, because that's what I am. If the doors aren't open, I'm not making any money. Gaining a better understanding of the business of producing regional theater gave me so much more insight into how I would contribute to that.
But the theaters committed equally to you.
Yes. Particularly DeWayne Morgan at Process. His comment was "Topher's going to write a great play one day, and we're going to help him get there." Knowing that there were going to have to be plays in between that he was also going to have invest money in was so crucial. Sitting on 42nd Street at Primary Stages, I realized that was DeWayne's dream come true. A play he did the first draft of seven years ago had made it all the way mama! And to have commercial producers and cast hugging him and thanking him for believing in the play…
DeWayne Morgan
The takeaway I had from talking to people who create theater in New York is they are craving original voices and are beginning to recognize the value of looking to other regions for inspiration, for something that gets them excited in a different way. The success of PERFECT ARRANGEMENT was not a fluke, not an exception to the trend, but complementary to it. They're looking for voices that surprise them and they're seeing the value of what's going on in Atlanta, Seattle, Dallas… [Editor's Note: Buffalo? :)]
I took PERFECT ARRANGEMENT back to Process last fall and they produced it again for free, and that was my thank you, because the play wouldn't exist if they hadn't taken a risk on me seven years ago. They cleaned up at the MAT Awards this year—nine awards.
Opening night of PERFECT ARRANGEMENT at Primary Stages, 2015
Anything to add about #PLONY?
If there's a defining trait, it's our optimism, the fundamental belief that we are making the right choice in the absence of strong supporting evidence. We know we are blazing new trails and can have national careers in one of the regional hubs or even slightly outside because as playwrights, our voices and words can travel wherever.
What's next?
I'm having conversations now about what happens next and what I would like to pursue. I would love to pursue television writing; I think I've got a good voice for it. I freaking love TV, and I'm so jealous of those storytellers because they get to spend years investigating a character; the idea of having an evolving relationship with your story and characters is really intriguing to me.  And if I need to take a little time away to go off and learn the trade, I could absolutely do that as long as we're clear I only have one place in world I call home, and any choice we make is with end goal of getting back here.
Please follow me on Twitter @donnahoke or like me on Facebook at Donna Hoke, Playwright.
Playwrights, remember to explore the Real Inspiration For Playwrights Project, a 52-post series of wonderful advice from Literary Managers and Artistic Directors on getting your plays produced. Click RIPP at the upper right.
To read more entries in this series, click here or #PLONY in the category listing at upper right.