*Obsessively check your email, because that's where all the good news comes from.
*Know what the fee debate is.
*Have paid one. At least once. (Maybe in secret.)
*Have moments where you know nobody is being honest with you. (Or are at least paranoid that they aren't.)
*Feel euphoria for days after typing "END OF PLAY."
*Can become demoralized, depressed, discouraged, and call your whole life and purpose into question because of a negative review.
*Or a less than enthusiastic response from a loved one.
*Don't believe every good thing you hear—but want to.
*Hear the words coming out of actors' mouths and can barely remember writing them.
*Can make a coffee date with a playwright you never met and lose track of time talking.
*Have written a play based on a dream.
*Call writing a page a good day.
*Have resilience that nobody else can understand.
*Believe this play you're working on is the best you've ever written.
*Can't describe that painful place your head goes when it's trying to reconcile something in the script and it's not happening—but know exactly what it is.
*Miss your characters when you type "END OF PLAY."
*Say "Congratulations!" while thinking, "So how did that happen?"
*Understand the elation that comes from a positive, personal rejection, followed by the realization that it's still another rejection.
*Have bristled at a rejection that called you "brave" and entreated you to "keep writing."
*Panic about what's next after typing "END OF PLAY."
*Know that your own opening nights aren't really fun; they're weird.
*Have recommended BACKWARDS AND FORWARDS at least twice.
*Could probably stand to reread it yourself (but won't… at least not right now).
*Can somehow spot problems in other plays more easily than you can spot them in your own.
*Can define admiration as "I wish I wrote that."
*And envy as, "I probably couldn't." (Probably!)
*Always wish you had more time to write.
*Can't stop.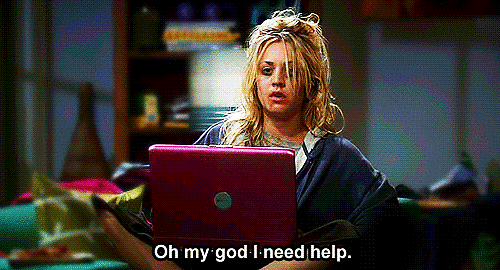 I imagine this will be an ongoing post, that I'll add to as I think of them. But if you have some of your own, feel free to add them in the comments (as opposed to on Facebook), so that everybody can see them.
Please follow me on Twitter @donnahoke or like me on Facebook at Donna Hoke, Playwright.
Playwrights, remember to explore the Real Inspiration For Playwrights Project, a 52-post series of wonderful advice from Literary Managers and Artistic Directors on getting your plays produced. Click RIPP at the upper right.
To read more entries in this series, click here or #PLONY in the category listing at upper right.