Whether it comes in the form of feedback from a reader, a blog post, or formal newspaper review, harsh words sting. Devastate. Create self-doubt. No less than Teresa Rebeck has talked about how difficult it was for her to recover from a bad review. But in a subjective, collaborative, artistic world, they are going to happen. Here's what to do when they do:
1) Every review, the good and the bad, is written from a place of the reviewer's truth. We all want to see ourselves on stage, and, if we find ourselves, that's where we attach, where we focus. Reviewers are no different. It sucks when a reviewer who doesn't align with our play in quite the way we'd like (even the good ones often get the details wrong—sometimes even the plot, right?), but it doesn't mean what they're saying is completely unfounded. Even if there are inaccuracies and misunderstandings—or meanness—perception is reality; there is truth in what's being said. Find it. Learn from it. Even if you don't accept it 100 percent, it's important to know it.
2) A good friend once told me, "If your only defense is they don't get it, then you don't get it." But, but, but…  Stop. Defense is natural, and your arguments may be logical. They may even be true. It doesn't matter; just as the reviewer's reaction is opinions, so are your defenses. Read this excellent article about how liberating it is to free yourself of the need to explain yourself, and know that the only thing that is indisputable is that you wrote a play that elicited a particular response. Accept that. Be self-aware enough to create the debate in your mind, and see the places where your arguments may fall apart. If you can't do this yourself, ask objective parties where the review and your defenses collide. Or if they do. Or how much. Most importantly, why. All art is subjective. There is never one right answer, just one you can live with.
3) While a review in print represents just one person's opinion, no opinion lives alone; other people share it, whether you're made aware of it or not. The difference between a hit and a failure is how many people share this opinion (even Hamilton has detractors). Unfortunately, smaller productions don't usually get ten, fifteen, or twenty reviews as New York shows do. They don't always have the luxury of balance, or even consensus to know if one review is an outlier. All we know is that if one person feels this way, others do, too. It may not be possible—or even desirable—to overhaul the script, but you can comb through it and find ways to minimize the cause of perceptions you don't want.
4) Even when a review is bad, if the language and word choice are such that it seems more attack than critique, know that this was the reviewer's choice. There are many ways to say the same thing; if things are said in a way intended to harm and hurt, rather than help, it is more a reflection of the reviewer as a person than it is of you as a playwright.
5) Bad reviews are part of this passion/life/life force/necessity that is playwriting.  David Henry Hwang told me that when you get a bad review and don't give up, when even in face of it you still want to keep writing plays, you've cemented your identity as both a playwright and artist. Be proud of that!
6) Bad reviews do not define you. It might feel like it when those barbs dig in deep and don't let go. They probably never will, but wounds do scab over. You can still defend your play, but when the urge hits too hard, pull back and respect someone else's truth—no matter how it was arrived at. That doesn't take away any other audience member's experience, and it certainly doesn't take away yours.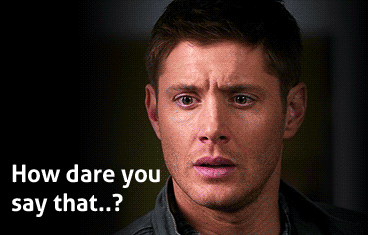 7) Every play is a step in the evolution of a playwright. Evaluate the play that got the bad review and understand how it is part of yours. Did you try something new? Experiment with form? Expand yourself in some way? That is the success. Your success. No review can undo it. And far beyond the bad review, those lessons will work their way into your next piece. And the piece after that.
8) Bad reviews show you who your friends are. And I don't mean a would-be syncophant, but someone who reaches out to say something akin to "I saw that! How are you?" and asks what you need. That is worth more than any good review you could ever get.
9) Your play got fucking produced. Don't forget that.
10) It's going to happen again. Return to number one. Breathe. Vent. Evaluate. Reassess. Write. Keep writing.
Please follow me on Twitter @donnahoke or like me on Facebook at Donna Hoke, Playwright.
Playwrights, remember to explore the Real Inspiration For Playwrights Project, a 52-post series of wonderful advice from Literary Managers and Artistic Directors on getting your plays produced. Click RIPP at the upper right.
To read #PLONY (Playwrights Living Outside New York) interviews, click here or #PLONY in the category listing at upper right.
To read the #365gratefulplaywright series, click here or the category listing at upper right.